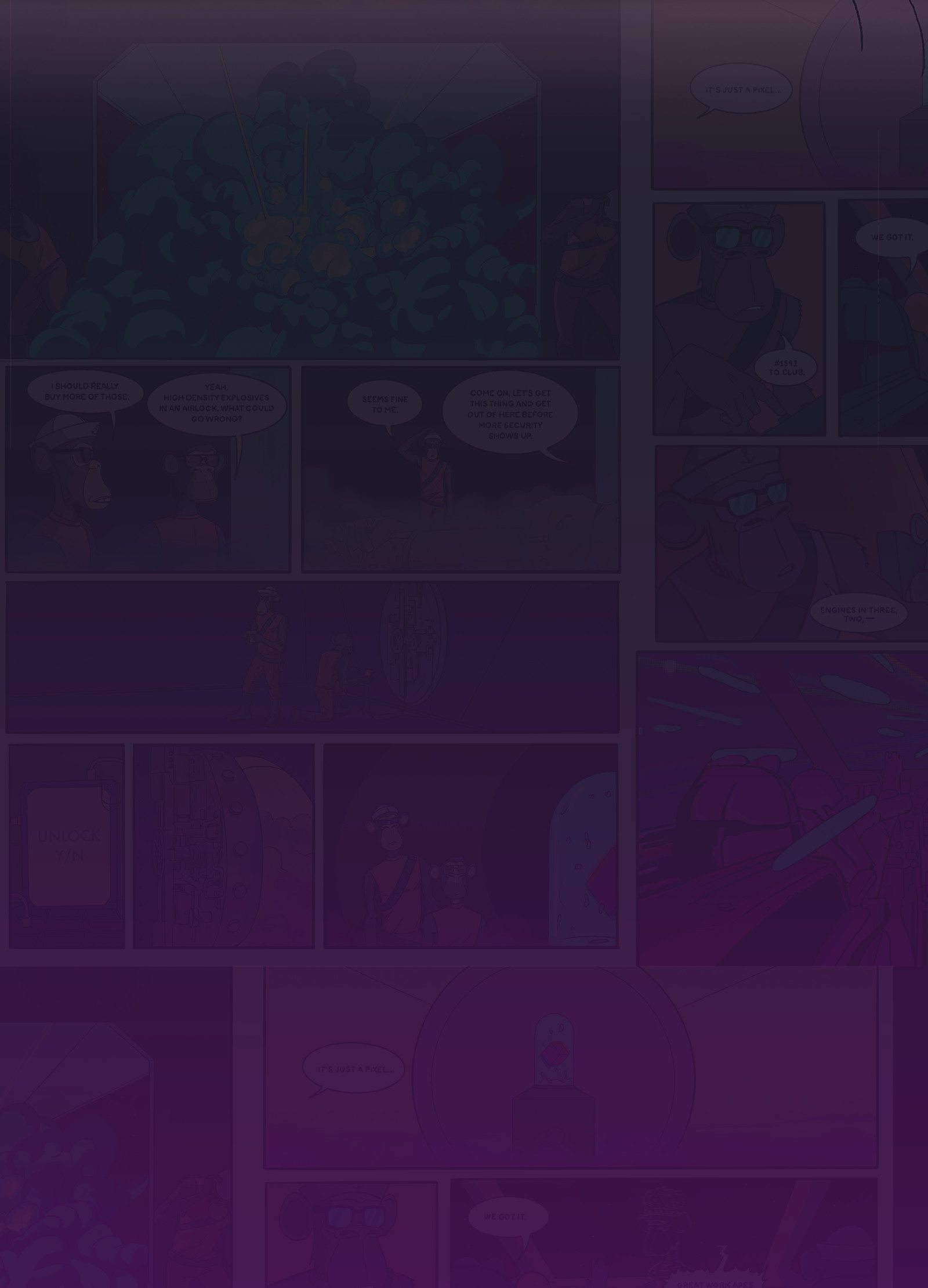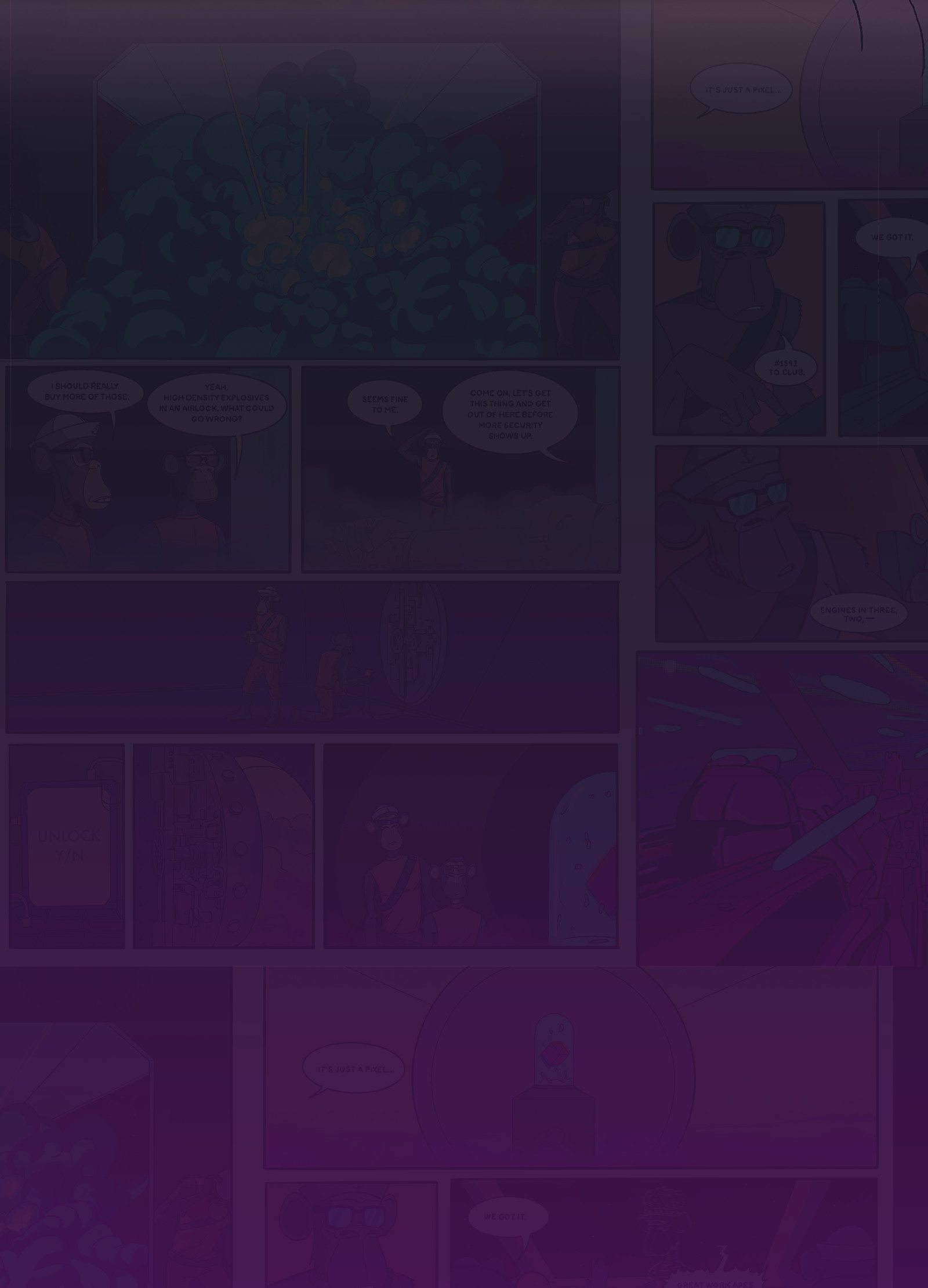 The Bored Ape Comic:
Exploring the Metaverse & Beyond
BAC Issue #1 set the stage. We're igniting the fuse with Issue #2, building up the BAC Vault & pushing the boundaries of creativity, tech, and community.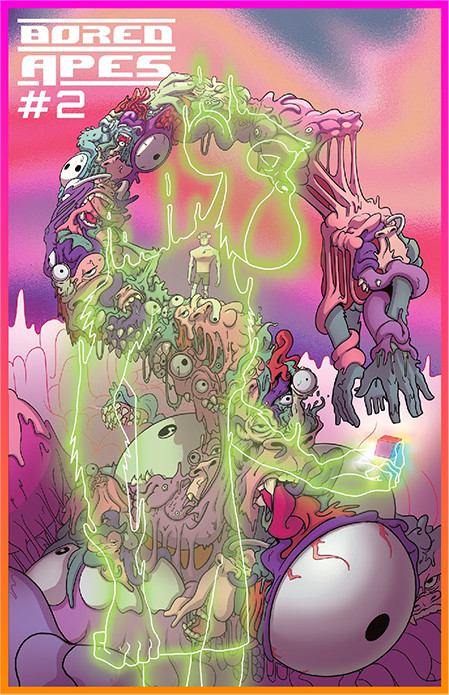 BAC ISSUE #2
Minting Now!
As the story grows, so does the cast of characters in this brave new world. While 9993 joins the fight with the resistance, a new conflict is secretly brewing in the depths of the city. A strange new ape and his ugly counterpart are infecting apes with a mysterious serum. Will our characters escape the battle AND these horrible new-looking apes?
Just like with BAC Issue #1, 51% of net profits from sales goes to the BAC Vault!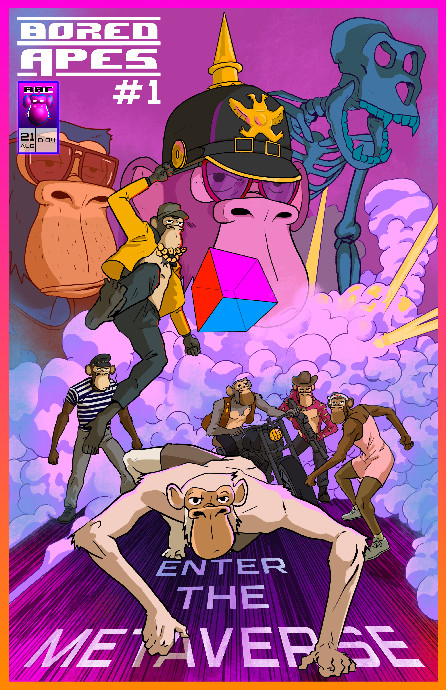 BAC ISSUE #1
SOLD OUT
The very first installment of the Bored Ape Comic series! There's action, adventure, and some light jabs taken at the exorbitant gas fees we all pay. What's the deal with that pixel?!
BAC Issue #1 sold out quickly and we already have over 2,700 holders. Issue #1 is available now on the secondary market.
BAC Issues come in 5 Rarities: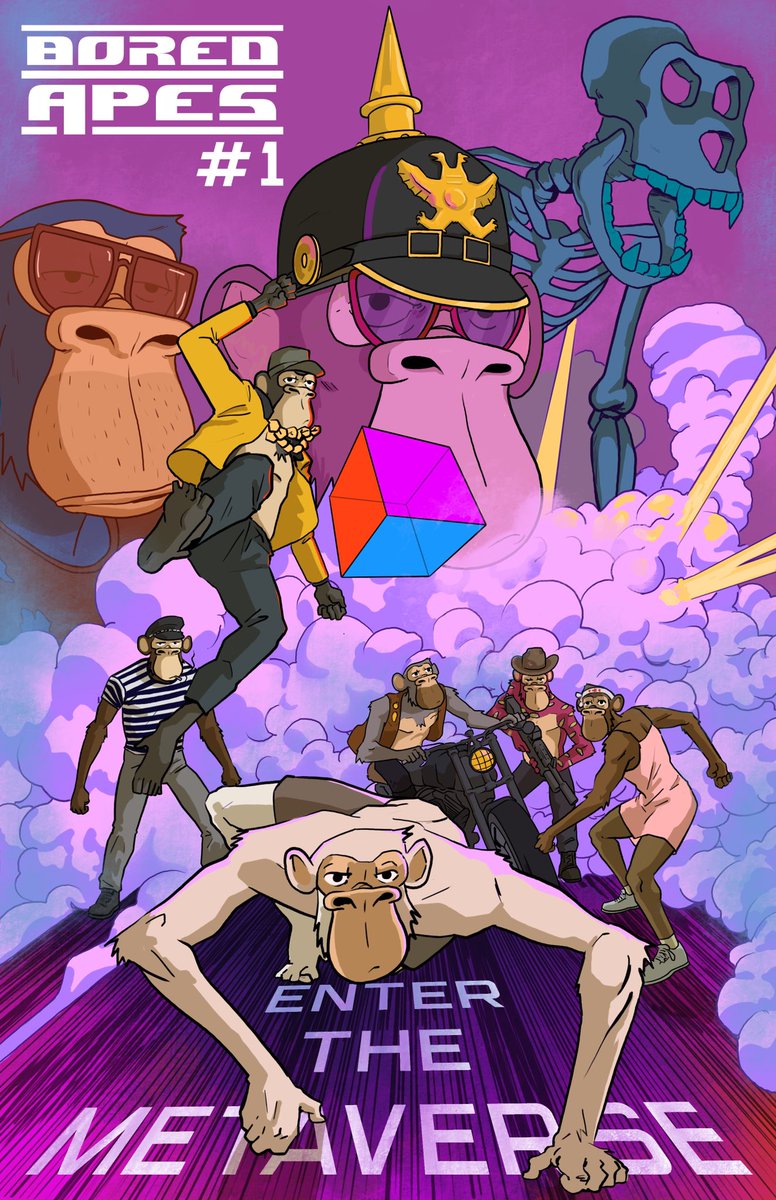 Presale /
Season Pass
There are 500 copies of our Season Pass, which were sold to early collectors before our public minting. Holders get a copy of each comic from the season airdropped to their wallets. Holders also have first dibs to purchase next season's Season Pass.